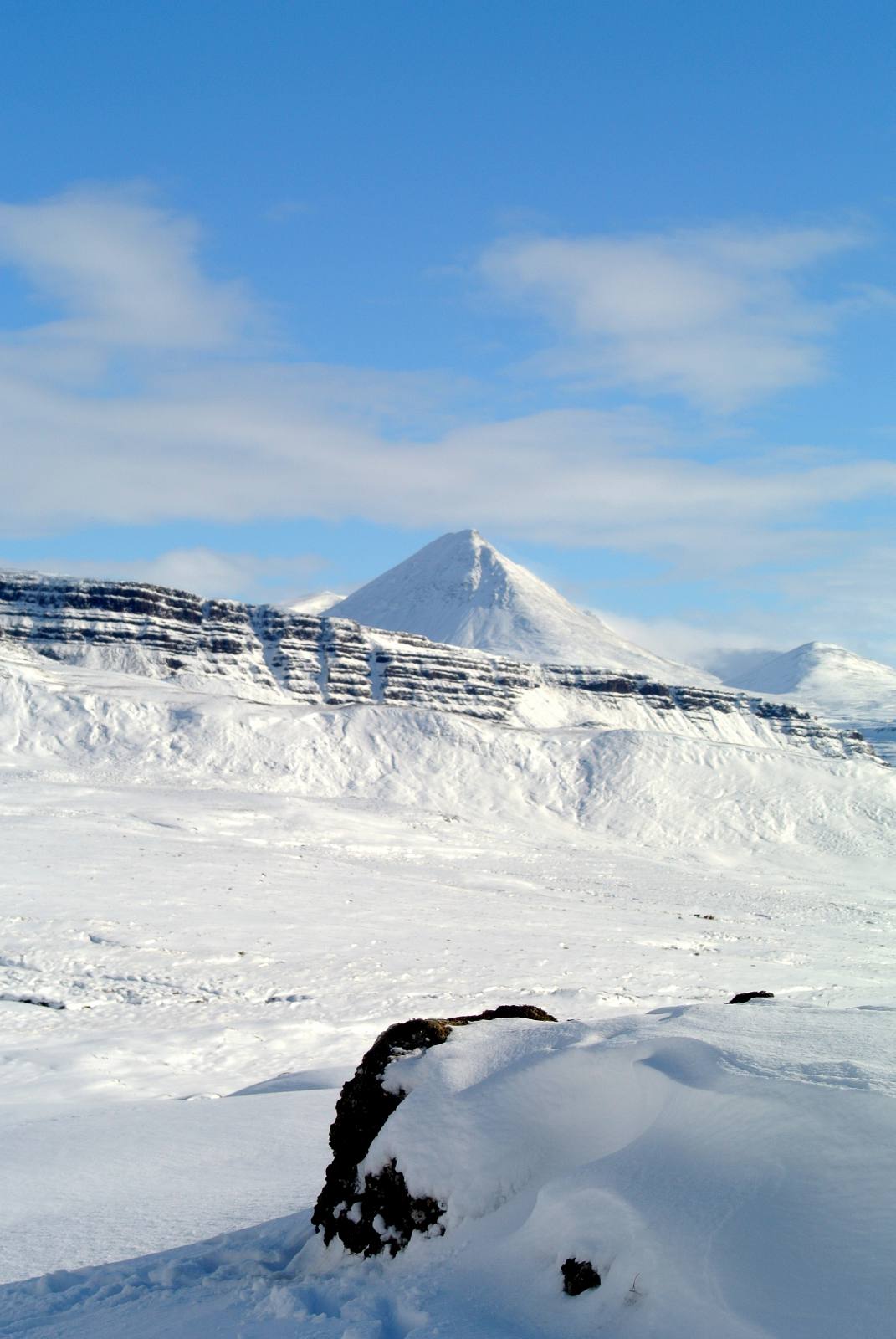 Weather and conditions on the main roads:
The winter has knocked on our door! Slippery roads early morning and evening and since most cars aren't equipped with studs yet it's important to warn travellers of this. Important to follow conditions-map on https://www.campericeland.is/en/information/actual-road-condition/ – mountain roads in the North often icy!
Tourists often mistake 4×4 for a vehicle that can take on all terrain, which is of course not the case and this must be explained as damages can cost thousands of dollars.
Drivers who get stuck in rivers or snow have to get themselves out at own expense – there's no insurance in the world that covers damage linked to crossing a river. Illegal to drive off-road!!
Conditions in the highlands:
Highland roads are most closed/closing due to bad conditions! It doesn't take a lot of snow to make it difficult staying on these roads! Conditions in the highlands are a lot different than on lowlands these days! Most areas are getting freezing night temperatures and even snow so it's important that travelers are equipped and ready for that – especially those heading for hikes and camping!
Fjallabak: Fjallabak south is now impassible/closed for non-modified vehicles! Fjallabak north is open for 4x4s to Hólaskjól but closed/impassible north of that for non-modified vehicles!
Lakagígar: Closed/impassible for non-modified vehicles!
Sprengisandur:. Closed/impassible for non-modified vehicles!
Kjölur: Snow and ice on the road, only for 4x4s!
Kaldidalur: Very rough after the summer – drivers should drive slowly!
Askja: Closed/impassible for non-modified vehicles!
Kverkfjöll: Road could close later in the week due to snow. Sigurðarskáli hut is now closed and locked, the area is unoccupied and no service to be found! Only for bigger jeeps.
Conditions in popular tourist sites:
Þórsmörk: River levels are not too high but no one should cross Krossá without good experience and a bigger jeep. Krossá to Langidalur is now in only one spot so therefore it is bigger – No ranger to rescue there now! Steinholtsá can be tricky just in choosing a route. Hvanná is a bit deeper but not much water compared to before. No one should cross those without experience though! Walking bridges have now been removed!
Landmannalaugar: Roads are closed/impassible so the only way to get there is with a private modified vehicle (tour). Icy/snowy trails and cold temperatures! Gets really cold when windy!
Geysir og Gullfoss: Nothing remarkable about the conditions.
Dettifoss og Selfoss: Road 864 closed and driving prohibited! Paved part of road 862 (from Road 1 to Dettifoss) open but closed/impassible north of that due to snow!
Goðafoss: Nothing remarkable about the conditions.
Látrabjarg: Don't go too close to the edge – it's very loose and sensitive.
Rauðisandur: The mountain road to the beach is very narrow and steep, without any protective rails. Can be scary and challenging for a lot of drivers, especially this time of year.
Reynisfjara: can always be dangerous due to the unpredictability of the waves. It's not every wave – it's every 7th or 10th or 12th wave that goes a lot further up the beach than the rest making it difficult to assess danger upon arrival. There are no rocks in the ocean that break the waves and only a few meters of shore there's an underwater cliff so the pulling factor of these already powerful waves becomes even greater. On top of this the sand is very fine ash which makes it extra difficult to get away from these waves.
Same applies to Kirkjufjara beach, it's CLOSED due to this fact and also Djúpalónssandur in Snæfellsnes Peninsula.
Conditions on hiking trails:
Hiking during winter time requires proper equipment even on shorter hikes. Please see the
Esjan: Considerably colder on top than at the roots – bring warm clothes! Icy/snowy conditions from Steinn (e. Rock) to the top so hiking to the top should not be attempted without crampons.
Skaftafell: Most trails are ok but snow on Kristínartindar.
Laugavegur: Only for experienced mountaineers during the winter! Appropriate gear required: 4 season tent and an insulating matrass. See equipment list here. Walking bridges in Þórsmörk have been removed making it extremely difficult to cross over to Húsadalur.
Fimmvörðuháls: Only for experienced mountaineers during the winter! Wind commonly picks up quite a bit after noon and a GPS is required! 10-12 hours and no drinking water after the river. Huts empty and locked. See equipment list here.
Reykjadalur: Nothing remarkable or unusual about the conditions.
Ásbyrgi: Trails are wet but still open. The two-day hike to Dettifoss not recommended due to bad conditions and campground in Vesturdalur is closed.
Hornstrandir: No ferry goes over so people must get there on foot or on privately run boats. We do NOT recommend this area for regular hikers as the weather can be unforgiving, phone signal very limited and no infrastructures can be found.
Askja og Kverkföll: Snow and very limited visibility! Full-on winter conditions! F88 closed/impassible so only way to reach Askja is with a tour on a modified vehicle. Only bigger jeeps can reach Kverkfjöll.
Lónsöræfi: Area not recommended for the average hikers! On other shorter trails in Hornafjörður near Höfn people can expect some muddy trails but given that the weather is ok the conditions are fine. Snow above 700 m.
Kerlingarfjöll: Freezing night temperatures and snow/ice on trails. If looking at the long-term forecast it may become impassible from the huts to Hveradalir soon due to snow. Cold temperatures that require proper gear!
Glymur: Log will be removed very soon. There is a sign at the parking lot with information so hikers don't reach the river without being able to pass.