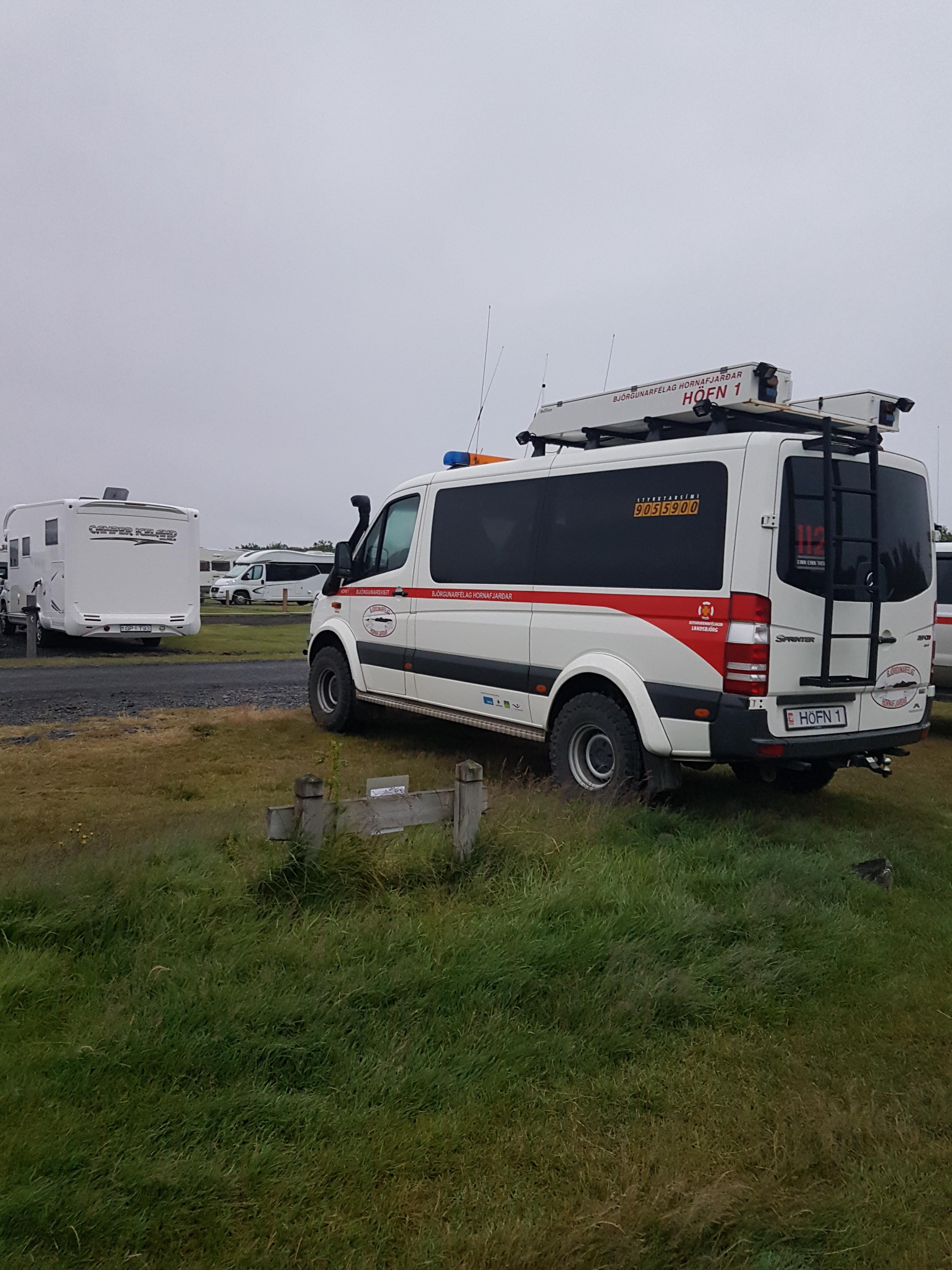 Check the weather and the road conditions before starting your trip: https://www.campericeland.is/en/information/actual-road-condition/
Weather and conditions on the main roads:
Some strong wind is to be expected on and off around the island as usual with the strongest winds expected in the south east on Friday. There has been earthquake activity in both the Reykjanes peninsula and Katla, but at the moment there is no indication of an imminent eruption.
Highland roads are open to F-road approved 4X4 vehicles only. Tourists often mistake 4×4 for a vehicle that can take on all terrain, which is of course not the case and this must be explained as damages can cost thousands of dollars. Be aware that some roads are only accessible to those with extensive experience crossing rivers.
ATTENTION: It's important not to follow GPS-devices blindly as not all take closures into consideration and will lead tourists on to mountain roads that they are not equipped for. This often happens because these roads are often shorter in distance while being very rough and much slower.
Conditions in the highlands:
Fjallabak: Rivers can still get big quickly especially when the weather is warm.
Lakagígar: The F206 is fine for all 4X4 vehicles, but rivers can swell after rain or warm days.
Sprengisandur: There has been heavy rain recently so rivers are slightly larger than normal on the F26.
Kjölur: Nothing remarkable or unusual about the conditions.
Kaldidalur: Nothing remarkable or unusual about the conditions.
Askja: Lindáa has been quite large lately so its best if smaller 4×4 (Jimny, Duster, RAV etc.) take routes F905/F910 rather than F88.
Conditions in popular tourist sites:
Þórsmörk: Conditions similar. Smaller 4×4 should only head towards Básar so as not to cross Krossá. Drivers need experience in crossing rivers. Numerous people have had trouble in rivers because of bad route choice, important not to cross where the river is calm as that is where it is also the deepest. Hvanná has a sandpit upstream of the ford to be aware of. Krossá is normal, but no car rental cars are to cross over to Langidalur or Húsadalur.
Landmannalaugar: The hiking trails are a bit muddy from the rain so use caution to avoid slipping.
Geysir og Gullfoss: Nothing remarkable or unusual about the conditions.
Dettifoss og Selfoss: Route 862 should only be taken by 4X4 vehicles, small cars should take the 864 instead.
Goðafoss: Nothing remarkable or unusual about the conditions.
Látrabjarg: Cliffs are very fragile, do not go too close to the edges. The paths can be muddy and slippery especially now since it has been raining the last few days.
Rauðisandur: Narrow roads that thread the side of the mountain. Tourist have found this challenging – especially when passing oncoming traffic.
Reynisfjara: is always dangerous due to the unpredictability of the waves. It's not every wave – it's every 7th or 10th or 12th wave that goes alot further up the beach than the rest making it difficult to assess danger upon arrival. There are no rocks in the ocean that break the waves and only a few meters of shore there's an underwater cliff so the pulling factor of these already powerful waves becomes evern greater. On top of this the sand is very fine ash which makes it extra difficult to get away from these waves.
Same applies to Kirkjufjara beach, it's CLOSED due to this fact and also Djúpalónssandur in Snæfellsnes Peninsula.
Conditions on Hiking Trails:
Esjan: Nothing remarkable about the conditions.
Skaftafell: Nothing remarkable about the conditions.
Laugavegur: Still about 1.5 km of the trek done in snow. Important to remind people of possibility of fog and importance of GPS.
Fimmvörðuháls: Still snow in the pass for about 3 km. Conditions vary depending on weather. If cloudy/foggy it can be difficult to navigate in the snow, therefore GPS is required. This is a long hike, over 23 km and you need to be well equipped in proper footwear! No drinking water is on this path.
Reykjadalur: Important to keep to the paths as new geothermal areas are always forming
Jökulsárgljúfur: Nothing remarkable about the conditions
Víknaslóðir: Nothing remarkable about the conditions
Hornstrandir: This area is classified as Wilderness and therefore no services can be found here. People travelling to Hornstrandir need to be self sufficient, camp in designated areas and leave nothing behind. It is strictly prohibited to light fires in the area!
The Western part, from Hesteyri to Hlöðuvík has good hiking conditions. Rangers can be found in the area from Hesteyri until Hornvík.
Keep in mind the Eastern part, the inner area of Jökulfjörður and east of Hlöðuvík, are prone to difficult weather conditions. There is always snow in the mountain passes. The Eastern part is also dangerous for the thick fog (visibility only 50m) that covers the area in Northerly and North-Easterly winds.
Askja and Kverkfjöll: Nothing remarkable about the conditions.
Lónsöræfi: The road is open and passable, even though the river levels are low they change quickly with weather changes and should only be crossed by locals in bigger 4×4. The hike from road 1 to Múlaskáli is about 20 km. Before travelling to this area, the Vatnajökull National Park should always be contacted, Snæfellsstofa if coming from the North and Gamla Búð in Höfn if travelling from the South. There are no longer snow bridges over the river crossings north of Egilssel so travellers will have to wade through rivers.
Kerlingarfjöll: Nothing remarkable about the current conditions but keep in mind that they can change suddenly and without warning in this area.
Glymur: Conditions the same as before, steep uphill climbs and loose rocks – important to wear appropriate footwear.