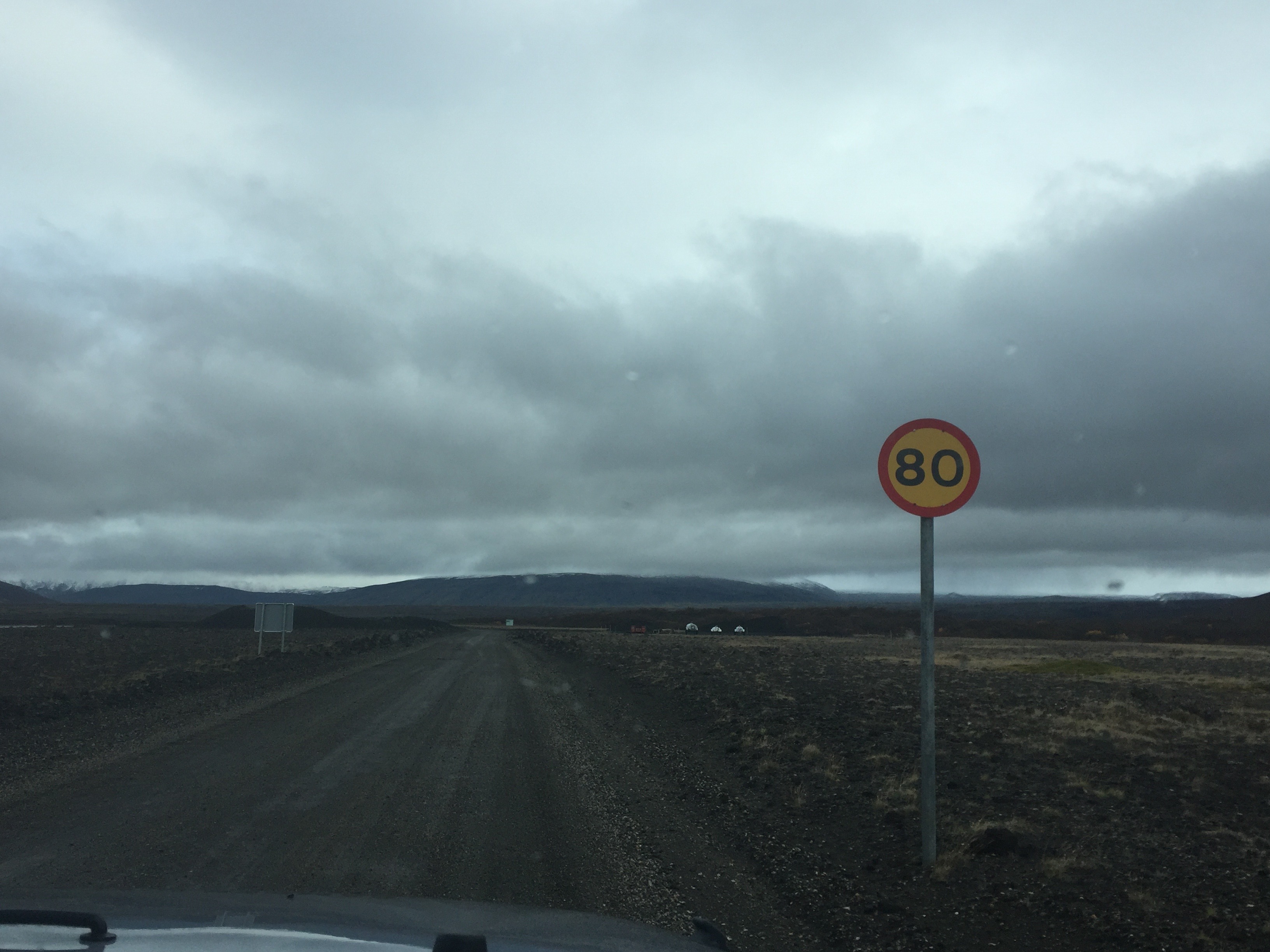 Weather and conditions on the main roads:
Very strong wind gusts and blowing snow are expected from tonight until tomorrow evening on the south coast from Skaftafell to Jökulsárlón. Temperatures are expected to drop below 0 again all around the island this week. Minimal precipitation is predicted for the coming days.
Öræfajökull Volcano: There are currently no signs that an eruption is imminent however, The Icelandic Meteorological Office still has the aviation colour code of the volcano listed as yellow. This situation does not currently have an affect on travel.
Conditions in the highlands: Highland roads are now all closed/impassible for unmodified vehicles! It doesn't take a lot of snow to make it difficult staying on these roads! It's important to be properly equipped for winter – especially those heading for hikes and camping!
Conditions in popular tourist sites: This time of the year the conditions vary a lot on the weather. Trails are now icy in most parts of Iceland, even on lowlands so we recommend bringing minor crampons along ALWAYS, regardless of location! These essentials shouldn't cost more than 3.000-4.000 ISK and make all the difference when exploring Icelandic sites during winter.
Reykjanes: Icy roads! The road to Gunnuhver is in poor condition.
Þingvellir: Trails are icy but they are sanded. Signs indicating slippery conditions where they don't manage to sand. The path up to the waterfall Öxárfoss is closed due to excess ice.
Geysir og Gullfoss: The area around Geysir is extremely slippery at the moment. The lower trail towards Gullfoss is closed due to ice for the winter! Crampons are HIGHLY recommended in both areas.
Hraunfossar og Deildartunguhver: Walking paths are sanded but a bit slippery still! The parking lot at Hraunfossar is slippery and not sanded.
Snæfellsjökull National Park: Very icy on both roads and walking paths! Road over Jökulháls is closed (no. 570 and 571).
South Westfjords: The road to Látrabjarg and to Rauðisandur are difficult! Roads are generally slippery.
Hvítserkur: The road to Hvítserkur is closed and will remain so until spring. Travel to the area is not advised at this time.
Goðafoss: Lots of snow in the area!
Dettifoss og Selfoss: Road 862 and 864 are closed.
Hengifoss: Trail is icy with snow on top.
Reynisfjara: The beach can always be dangerous due to the unpredictability of the waves. It's not every wave – it's every 7th or 10th or 12th wave that goes a lot further up the beach than the rest making it difficult to assess danger upon arrival. There are no rocks in the ocean that break the waves and only a few meters of shore there's an underwater cliff so the pulling factor of these already powerful waves becomes even greater. On top of this the sand is very fine ash which makes it extra difficult to get awa from these waves.
Same applies to Djúpalónssandur in Snæfellsnes Peninsula and Kirkjufjara beach but it's CLOSED for this reason
Skógafoss: The road leading to the waterfall is very icy as is the area around the waterfall. The staricase has icy steps that get worse with elevation gain! There is ice falling off the waterfall, do not approach the falls closely!
Seljalandsfoss: The walking path behind the waterfall is closed due to ice. Crampons are recommended in the area.
Þórsmörk/Goðaland: Closed/impassible for those not in a modified vehicle! River banks are high and crossing is difficult; experience needed to cross! Húsadalur will be staffed throughout the winter but all other huts are vacant.
Vestmannaeyjar: Nothing unusual about conditions. Information on where the ferry sails to can be found on www.seatours.is (top of website)
Landmannalaugar: Roads closed/impassible for those NOT in a modified vehicle! There is less snow in the area now but it is still very difficult for vehicles to travel here. Hut warden is not in the hut until Thursday, and then the hut will reopen.
Conditions on hiking trails: Hiking during winter time requires proper equipment even on shorter hikes. Please study our equipment list as preparation is key for successful travel in Iceland. Winter has arrived in most areas in Iceland so we recommend having minor crampons with you at all time.
Esjan: Must not be underestimated! Considerably colder up top than by the roots. Warm clothing is a must! Crampons highly recommended. Mountain crampons needed to go beyond Steinn as snow and ice are along that climb.
Skaftafell: Trails are now VERY icy – crampons and hiking poles highly recommended. S4 (Kristínartindar) not recommended without a guide or proper equipment. S3 (Skaftafellsheiði) is now slippery and under some snow so crampons and gaiters recommended! The trail to the glacier has been sanded so this the only option recommended for people without crampons. Also keep in mind limited daylight when selecting a trail.
Reykjadalur: Ice and snow. When snowing it's important to follow the trail as it lies among risky geothermal areas and crampons are recommended.
Ásbyrgi: It is only possible to access the area with a 4X4 vehicle due to the snow and difficult road conditions. All hiking trails are snow covered.
Glymur: Ice on the trail and snow levels rise with elevation gain. Log over the river Botnsá has been removed so now hikers must either cross the river on foot, go up on the west side (not a good angle to see the waterfall) or take a longer hike over the old bridge along the hiking route "Leggjabrjótur".
Avalanche conditions: Those heading into the backcountry have to keep the following in mind! Moderate danger (level 2/5) in northern Westfjords, Tröllaskagi Peninsula and in the East Fjords. There has been a lot of melt in the snow packs with subsequent re-freezing from lower temperatures. There are potentially weak layers higher up the mountains.